OUR COMPANY : Newsroom
ON WISCONSIN: JOCKEY ANNOUNCES BADGERS GUARDS JOHNNY AND JORDAN DAVIS AS BRAND AMBASSADORS
Brothers and Badgers men's basketball players, Johnny and Jordan Davis, announced as brand ambassadors for Jockey.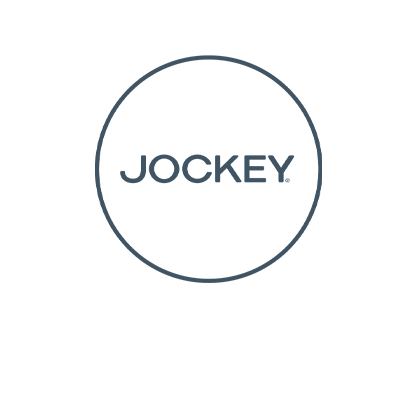 Partnership with Davis brothers will feature the company's "Made in America Collection"
Kenosha, Wis. [February 18, 2022] – Kenosha, Wis.-based Jockey International, Inc. (Jockey), a 146-year-old brand recognized around the world for its premium apparel, today announced that it has signed brothers and Badgers men's basketball players, Johnny and Jordan Davis, as brand ambassadors.
The partnership between Jockey and the Davis brothers, born and raised in La Crosse, Wis., will highlight the brand's "Made in America Collection."
Johnny and Jordan are both sophomore guards on the Badgers men's basketball team. Johnny is putting together a season in which he is considered by many pundits to be a strong candidate for National Player of the Year.
The campaign with Jockey will also feature members of the Davis family, including their father, Mark (fun fact: Mark played professional basketball, including a stint with the Milwaukee Bucks in the 1988-89 season).
"I am extremely proud to be an ambassador for Jockey, a Wisconsin-based, family owned company," said Johnny Davis. "The opportunity to partner with Jockey, a historic and respected brand, to highlight their Made in America Collection, means a great deal to me. The family values of Jockey are very strong, their T-shirts are best-in-class, and that's what makes this a great fit."
"Jockey is a well-known brand, based right here in Wisconsin, so to have the opportunity to partner with them and promote their Made in America Collection means a lot," said Jordan Davis. "Jockey is passionate about crafting the best product possible, which aligns with our family values. They have welcomed us into their family, and we've done the same."

The Jockey® Made in America Collection is comprised of T-shirts and socks for both men and women, and is 100 percent grown and sewn right here in the United States. The goal of the Made in America Collection is simple – to support families and communities by helping to create more American jobs and opportunities to buy American-made.
"We are very pleased to welcome Johnny and Jordan to the Jockey family and are equally appreciative of them opening their family to us," said Chris Smith, chief brand officer, Jockey. "When we initially approached the Davis brothers, it was with a caveat – we also wanted to include their family in the campaign. Thankfully, they were all for it."
"Johnny and Jordan are the essence of Wisconsin – they work hard to perfect their craft and make themselves better, both on and off the court; they value family; and care for others in the community," said Smith.
The campaign kicks off on Sunday, Feb. 20 with social media posts, and radio spots during games across the Badgers Radio Network.
– 1876 –
About Jockey:
Founded in 1876, Jockey International, Inc. is a privately held, family owned company with headquarters in Kenosha, Wis. Started by Rev. Samuel T. Cooper as a sock company to serve lumberjacks of the day, the company has expanded into one of the most well-known apparel brands around the world. Today, Jockey® products are sold in more than 140 countries. Jockey is committed to quality and innovation, and the passionate pursuit to satisfy the human need for comfort, well-being and self-care. continues to be the company's hallmark. Visit Jockey.com to experience the quality. After all, There's Only One Jockey.™
Press Contact:
Matthew Waller
Jockey International, Inc.
O: 262-653-3141