OUR COMPANY : Newsroom
Jockey Unveils First Retail Store in New York City
New Retail Concept with Empire Outlets on Staten Island will feature Underwear Bar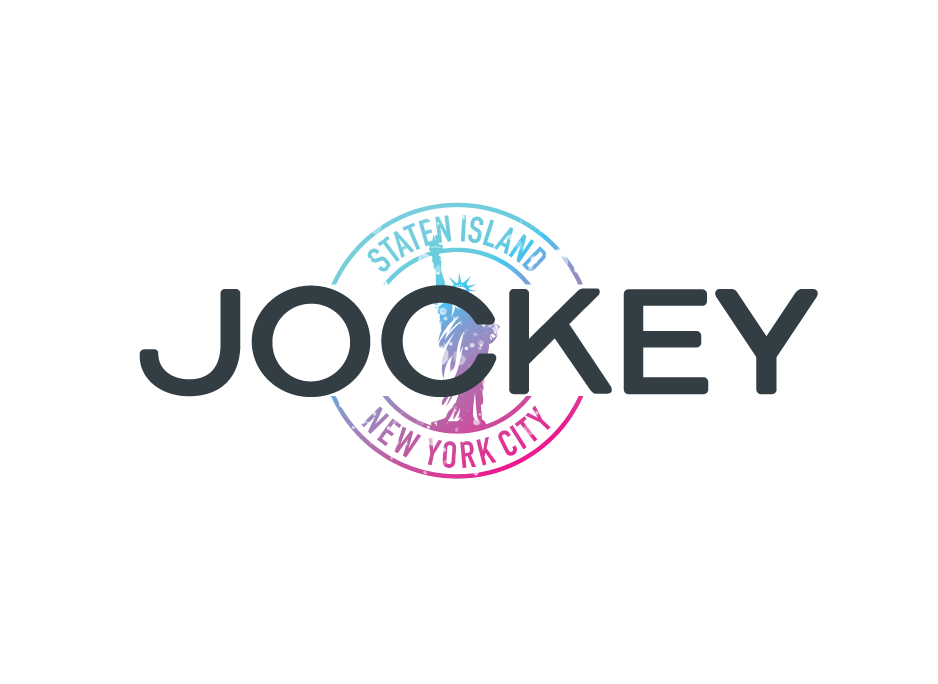 Kenosha, Wis. [May 16, 2019] – Iconic underwear and apparel brand Jockey today announced it will open an innovative retail concept store this April with its first New York City location at Empire Outlets on Staten Island.
The new Jockey store will be located steps from the Staten Island Ferry, alongside 100 other designer retailers, an artisanal food hall and world-class open space that will draw millions of New York City residents and tourists to the impressive shopping destination.
"As a company, we could not be more excited to open our first New York City store on Staten Island at Empire Outlets," said Mark Fedyk, president and COO of Jockey. "This Jockey store will be a first of its kind for the brand and was designed for an exceptional consumer experience at every turn, making it easier for our guests to find quality crafted apparel from Jockey."
The 2,744 square-foot Jockey store will feature a contemporary assortment of men's and women's undergarments, activewear, sleepwear and loungewear, catering to the modern New Yorker's active lifestyle.
Shoppers can expect to find exclusive merchandise, a high-concept bra wall featuring lighted crystal bra forms and the brand's first-ever underwear bar. Guests can expect exclusive activations with the underwear bar including flash "happy hours." The underwear bar will feature mix-and-match styles for both men and women.
Unique design elements, found exclusively in this new retail location, will include an engaging "Comfort State of Mind" Instagram wall for guests to share on social media.
The Empire Outlets location joins more than 100 Jockey stand-alone retail stores and is expected to open in April 2019. The store is located at 35B Richmond Terrace, Space 336.
As always, Jockey offers discounts through ID.me to: active military, veterans and their families; active or retired police, firefighters and EMTs; and students.
At Jockey, customer satisfaction is of utmost importance and is backed with a 100% satisfaction guarantee – return or exchange any Jockey® product, no time limit, free of charge.
For more information and a full list of store locations, please visit jockey.com.
-1876-
About Jockey:
Founded in 1876 Jockey International, Inc. is a privately held company with headquarters in Kenosha, Wis. Today, Jockey® apparel products are sold in major department and specialty stores in more than 145 countries around the world. Jockey is committed to quality, comfort, fashion and innovation. As Jockey grows, the simple commitment to serve our consumers' needs continues to be our company's hallmark. Need more Jockey® products in your life? Shop us at Jockey.com, call or text us at 1-800-JOCKEY-1 and follow us on Facebook, Twitter, Pinterest, Instagram and YouTube.
About Empire Outlets:
BFC Partners' Empire Outlets will be an approximately 340,000 square foot retail complex, comprised of 100 designer outlet retailers and a variety of restaurants and cafes. BFC Partners will also build a 1,250-space structured parking garage below the retail component to accommodate commuters and tourists alike. Designed by SHoP Architects, Empire Outlets will feature expansive open corridors to the water, contemporary materials reflective of the industrial waterfront, and a sweeping sustainable green roof visible from the harbor. Celebratory vertical circulation elements such as grand staircases, elevators, and streamlined escalators will guide shoppers as they move from the waterfront up to Richmond Terrace, creating a dynamic and easily navigated pedestrian experience.
Find us on Twitter
@EmpireOutlets
Follow us on Instagram
@empireoutlets.
Press Contact:
Lauren Weissman
Rogers & Cowan
O:212.878.5109