Next-level comfort looks good on you
With Jockey Worry Free, you're free to be you again. So you can forget about plastic, tabs, pads and wings—and step into soft-as-a-cloud cotton stretch that fits and feels like regular underwear.
Try it. Wear it. Love it.
Our 100% satisfaction guarantee means you never have to settle for a pair you don't love.
"When you are going out and just want that little extra protection, here it is. Now you can laugh, sneeze and just enjoy yourself without the worry of running to the restroom..."
Jockey.com review, 3/23/2021. Received free product.
"These are awesome! LOVE the fit and protection I have wearing these! Nothing runs through [them] and they absorb a lot!!"
Jockey.com review, 3/16/2021. Received free product.
No leaks. No surprises. No worries.
With Jockey Worry Free, you'll stay drier, with quick-acting absorption technology that guards against light, moderate or heavy bladder leaks. So you can move confidently through your day.
Powerful protection with an innovative 3-layer system
Easy care + 100% reusable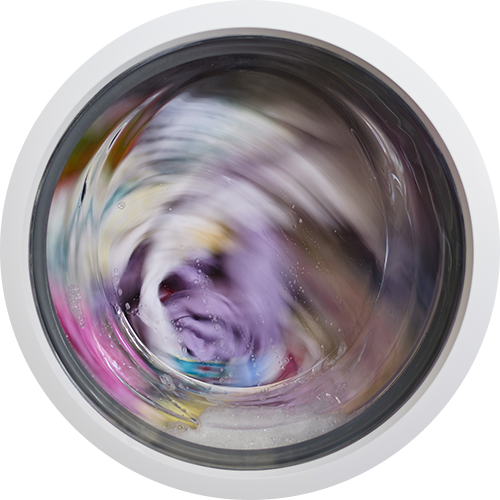 Machine wash
Simply wash on cold cycle with other delicates—no pre-rinse required.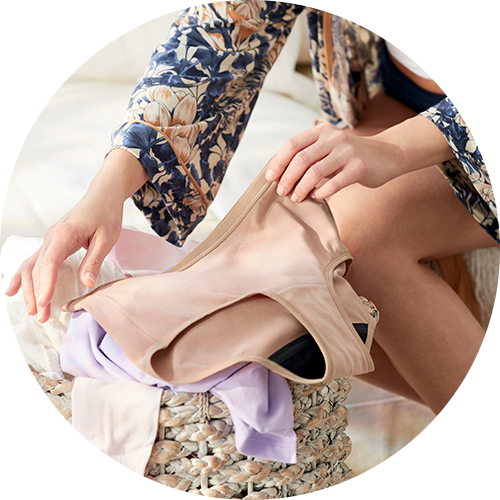 Machine dry
Toss in the dryer and tumble on low—they're made to withstand the heat.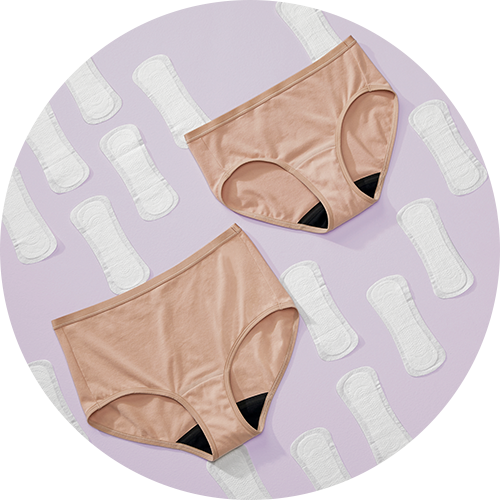 Earth & budget friendly
Reuse them again and again while you cut down on single-use disposables.
Shop confidently. Try them risk free.
Our 100% satisfaction guarantee means you never have to settle for a pair you don't love.
Questions?
Need help deciding if Jockey Worry Free is right for you? Here you'll find answers to your biggest questions.
Why Worry Free?
One word: Comfort. Worry Free is breathable and soft, in ultra-comfy cotton stretch so it really feels like you're wearing regular underwear.

After almost 2 years in research and testing, we believe Worry Free picks up where other leakproof designs leave off. For starters, our ultra-thin 3-layer system provides all of the absorbency and protection, without any extra bulk or stiffness. And our leg openings feature waterproof threads for added side-leak protection.
Is leak protection underwear right for me?
Nobody knows your body better than you. And Worry Free is versatile enough to wear for a variety of reasons: for periods, for bladder leaks, for postpartum or even to replace a daily pantyliner. We designed Worry Free in three different absorbency levels to meet your every need: light, medium and heavy.

Whether you wear a pair alone or as a back-up with other products, Worry Free delivers all-day comfort and powerful protection you can trust.
How absorbent is Worry Free?
We designed Worry Free in three different absorbency levels to meet your every need:
Light
17 mL of fluid (3 teaspoons) OR
3 pantyliners OR
1 regular tampon worth (or 2 light tampons) OR
Light period days OR
Light bladder leaks
Medium
22-25 mL of fluid (4-5 teaspoons)* OR
4-5 pantyliners* OR
2 regular tampons (3 light tampons)
Moderate period days OR
Moderate bladder leaks
*Varies by style
Heavy
43-45 mL of fluid (8-9 teaspoons)* OR
8-9 pantyliners* OR
4-5 regular tampons (7 light tampons)
Heavy period days
Heavy bladder leaks
*Varies by style
What about odor?
Like any absorbent protection, the best way to prevent odor is to change them at least once per day.
How do I change them?
If you're out-and-about for a long time, we recommend keeping an extra pair handy, plus a small, sealable bag. Simply place the used pair in the sealed bag, and tuck it away in your purse, gym bag or wherever.
How often should I change them?
Time varies depending on your needs. Like any product, we recommend checking them every 3-4 hours for signs of dampness. If you're wearing them as a backup with other products, they should last for most of your day before you need to change them.
How do I wash and care for them?
Worry Free underwear is machine washable and dryer friendly. Toss them in with other delicates—their contents won't soil or transfer onto your other laundry. Use a cold delicate cycle with regular detergent and only non-chlorine bleach if needed. But avoid fabric softener (it can affect the fabric). Tumble dry on low.

Tips: Pre-rinsing your underwear is entirely up to you. Handwashing and air-drying is another option which could also extend their longevity
How is Worry Free better for the environment?
Worry Free underwear is 100% reusable. They contain no harsh or harmful chemicals. And they provide you with a better, eco-friendly option so you can make a positive impact on our landfills by reducing waste from single-use disposables with a small change to your routine.
What if they don't work for me?
Of course, we want you to love Worry Free! But if they're not right for you, our 100% Satisfaction Guarantee means we'll replace or refund your purchase for any reason.